Venue & Local Information
Venue
The conference will be held at National Olympics Memorial Youth Center.
Access
See access guide to get to Sangubashi station (Odakyu line), the closest station to the venue. It takes 7 minutes from the station to the venue. The following illustration may be helpful.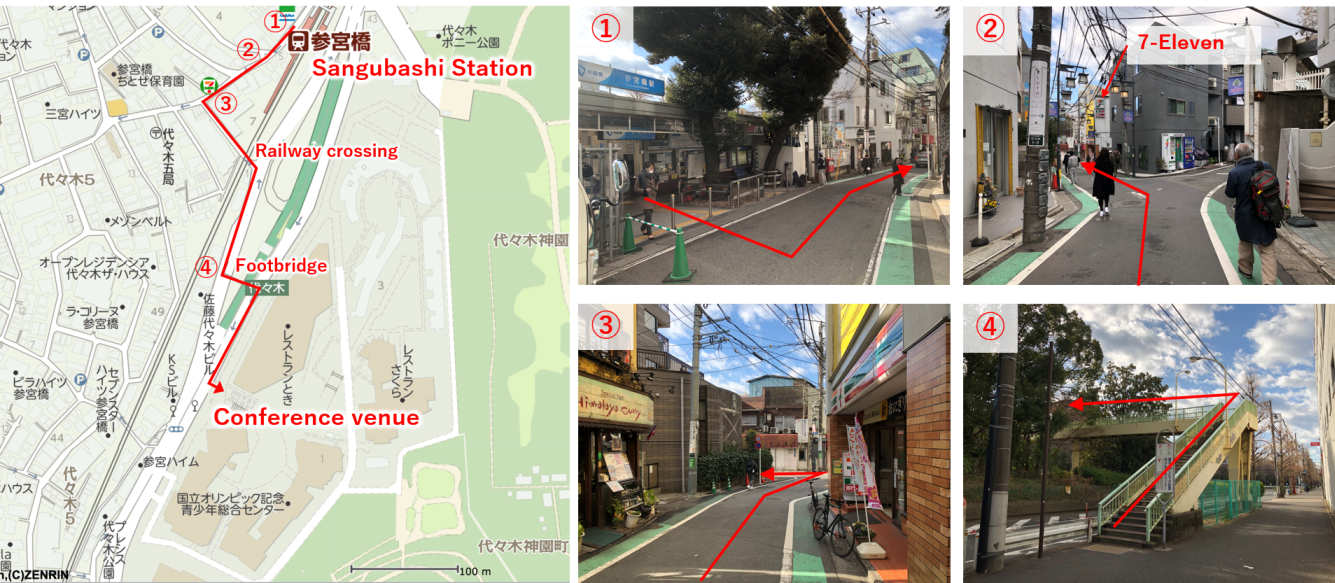 Banquet on May 29, 2019
Place: "Momoyama" banquet room at HYATT REGENCY TOKYO.
Time: 18:30 – 21:30
The Banquet will be held on May 29, 2019 at Hyatt Regency Tokyo. You will need a banquet ticket to attend. We will provide shuttle bus service to the banquet venue. However, the capacity of shuttle bus will be only 60 persons so please use public transport as much as possible to get to the hotel.
Public transportation guide
Keio bus (every 8min., needs cash or IC card) It takes 15min (10min for bus, and 5min for walk).
Get on at Yoyogi 5, Bus stop:1 (in front of conference venue, opposite side of the road.)
Get off at Shinjuku Sumitomo Building
Walk to the banquet venue.
Local Information
Travel guide (Money, Electricity, Transportation, Weather, etc...)
You can book your hotels in Tokyo through the registration site.