Venue & Local Information
Venue
The conference will be held at National Olympics Memorial Youth Center.
Access
See access guide to get to Sangubashi station (Odakyu line), the closest station to the venue. It takes 7 minutes from the station to the venue. The following illustration may be helpful.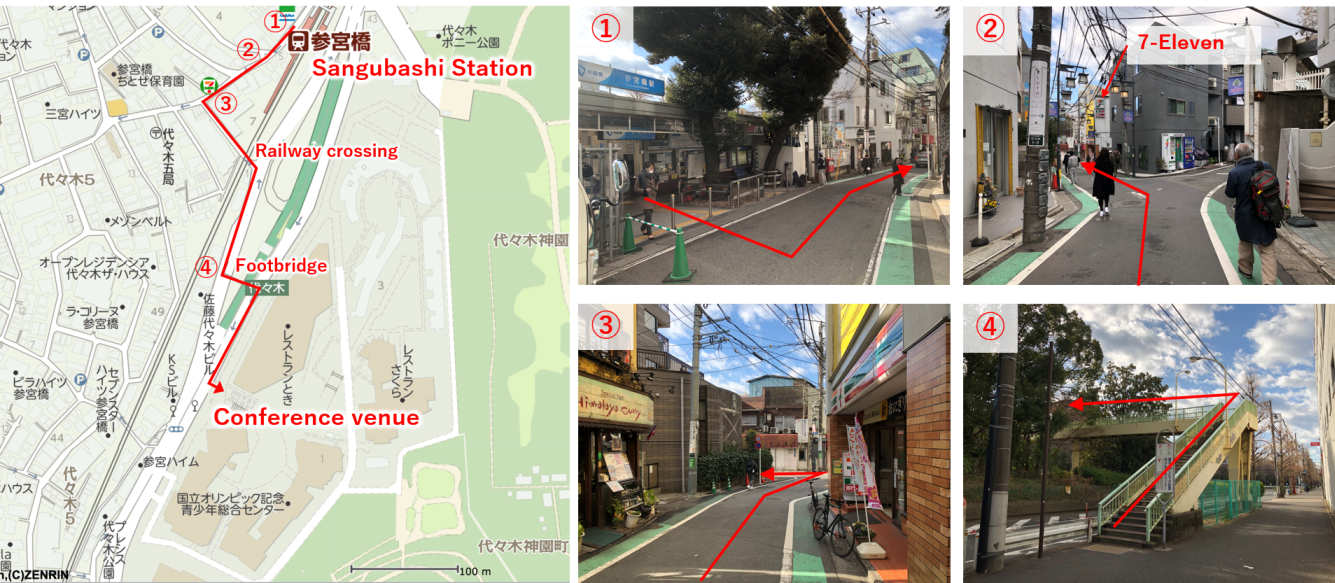 Banquet on May 29, 2019
"Momoyama" banquet room at HYATT REGENCY TOKYO.
Details will be announced later.
Local Information
Travel guide (Money, Electricity, Transportation, Weather, etc...)
You can book your hotels in Tokyo through the registration site.