IAPR Invited Talks
Prof. Svetlana Lazebnik (University of Illinois at Urbana-Champaign)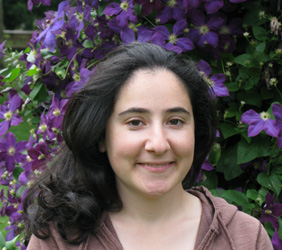 Talk title: Towards Open-Universe Image Parsing with Broad Coverage
Svetlana Lazebnik has received her Ph.D. in 2006 at the University of Illinois at Urbana-Champaign under the supervision of Prof. Jean Ponce. From 2007 to 2012, she was an assistant professor of computer science at the University of North Carolina at Chapel Hill. As of January 2012, she has moved back to UIUC as an assistant professor. She is the recipient of an NSF CAREER award and a Microsoft Research Faculty Fellowship, and a member of the DARPA Computer Science Study Group. She serves as a member of the editorial board of the International Journal of Computer Vision, and is a program co-chair of the 2012 European Conference on Computer Vision. Her research interests include computer vision, image understanding, organization of large-scale photo collections, and machine learning techniques for visual data.
http://www.cs.illinois.edu/homes/slazebni/
Dr. Mattias JohannessoniSICK)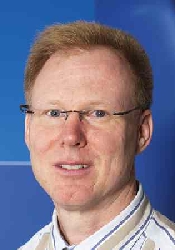 Talk title: 3D Vision Sensing Technologies in Factory Automation and Robotics
Mattias Johannesson Msc in Computer Science and Engineering, Linkoping University, Sweden 1990. PhD in Electrical Engineering, Linkoping University, Sweden 1995. Worked at Integrated Vision Products with development of 3D cameras 1993-1995, with the first Ranger 3D camera product released 1994. Worked at systems integration company Optronic Consult in Stockholm 1996-1998. Since 1998 work with 3D camera R&D within IVP subsequently bought by SICK. Located at SICK US branch 2010-2011. Holds more than 5 patents in the machine vision field.
Dr. Kenkichi TaniokaiEx-Director General, NHK STRL)
Talk title: Development of Ultrahigh-sensitivity HARP Pickup Tube and Its Applications
Kenkichi Tanioka was born in Kochi Prefecture, Japan, on February 14, 1948. He received his Ph.D. degree in electronic engineering in 1994 from Tohoku University, Sendai Japan.
In 1966, he joined NHK (Japan Broadcasting Corporation). From 1976 to 2008, he worked for NHK Science and Technology Research Laboratories, Tokyo, where he was engaged in the research of an amorphous selenium photoconductor for image pickup devices. His current research interests concern avalanche-mode selenium films for image pickup devices (HARP) and highly sensitive cameras. He has contributed not only to the advanced broadcasting technologies but also to the fields other than broadcasting, e.g., observation of deep sea, living cells, X-ray images, etc.
He was appointed Director-General of NHK Science and Technology Research Laboratories in 2006. He retired from NHK in 2008. He is a visiting professor of Kochi University of Technology and Tokyo Denki University.
Dr. Tanioka is an inventor of the highly sensitive HARP Pickup tube. He is a Fellow of the Institute of Image Information and Television Engineers of Japan (ITE). He was awarded fourteen prizes including the Ichimura Awards in 1991, the Okouchi Memorial Prize in 1994, Imperial Invention Prize in 1996, Hisoka Maejima Award in 2012 and ITE Distinguished Services Award in 2012.